12/31/2021 -- The Wedding Feast at Cana: Part 2 of 3
STOSS Books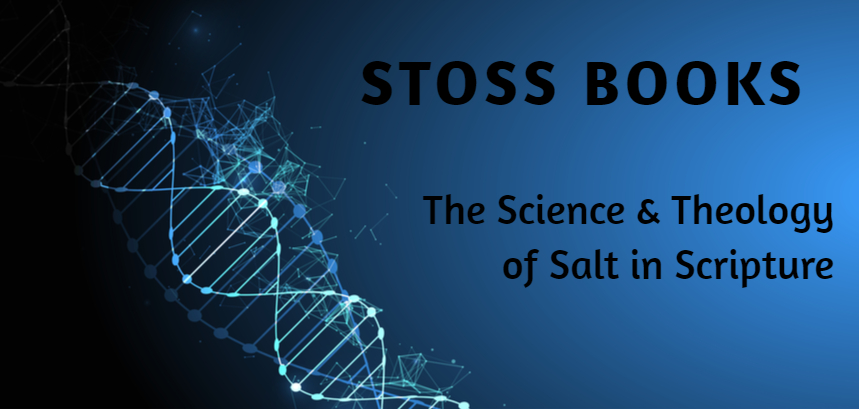 The Wedding Feast at Cana
Jesus Foretells the Consequences of His Words on the Cross: "Now It Is Finished" (John 19:30)
Here is a shortlist of important topics that will be discussed in greater detail in this blog:
Spiritual Soul Composed of Upper & Lower Powers
How important is our composite human nature? St. Hildegard (declared a Doctor of the Church) conveys a mystical revelation God gave her concerning the creation of Adam when there were no other rational men. She writes,
When God created Adam, divine radiance surrounded the clay substance [using the word clay

substance

(as well as mud or dust, for that matter) "of which he was made" would be hard-pressed to validly interpreted as a metaphor] of which he was formed. That way this lump of clay appeared on the outside as an outline of its parts, after its shape had been given to it, but inside it was hollow. Then, from the same mass of clay, God created inside of the figure the heart, the liver, the lung, [etc.].

[1]
2. This lump of clay appeared on the outside as an outline of its parts after its shape had been given to it, but inside it was hollow. The Holy Spirit dwells in the uppers power of the spirit — the heart. However, the spiritual soul is not a duality. Therefore, when the Holy Spirit dwells in the heart, Living Waters flow out to the body through the soul's actions. That through which living waters flow; and,
Sometimes the soul is distinguished from the spirit: St. Paul for instance prays that God may sanctify his people 'wholly', with 'spirit and soul and body' kept sound and blameless at the Lord's coming [1 Thess. 5:23]. The Church teaches that this distinction does not introduce a duality [SML] into the soul [cf. Council of Constantinople IV (870): DS 657]. 'Spirit' signifies that from creation, man is ordered to a supernatural end and that his soul can gratuitously be raised beyond all it deserves to communion with God" [cf. Vatican Council I, Dei Filius: DS 3005; Gaudium et Spes 22 § 5; Humani Generis: DS 3891].
Does the Body Contribute to Being in the Image & Likeness of God?
How is Man in the image and likeness of God
I know it seems like we are talking about matters not related to the wedding at Cana. However, everything leads us to a deeper understanding of just how crucial that event is for our understanding of Jesus' attendance at that wedding and the miracle he performed thereat. The marriage at Cana encapsulates the Old Covenant of Salt and foreshadows its fulfillment.
Likeness may be considered in the light of a preamble to image, inasmuch as it is something more general than image ... and, again, it may be considered as subsequent to image, inasmuch as it signifies a certain perfection of image. ... likeness regards things which are more common than the intellectual properties, wherein the image is properly to be seen. In this sense it is stated (QQ. 83, q. 51) that "the spirit" (namely, the mind) without doubt was made to the image of God. "But the other parts of man," belonging to the soul's inferior faculties, or even to the body, "are in the opinion of some made to God's likeness." In the same sense "likeness" is said to belong to "the love of virtue:" for there is no virtue without love of virtue.

[15]
Each person has in himself two callings, the desire of fruit and the lust for vice. How? By the desire of fruit he is called toward life, and by the lust for vice he is called toward death. In the desire of fruit a person wishes to do good, and says to himself, "Do good works!"… But in the lust for vice, a person wants to do evil, and says to himself, "Do the work of your own pleasure!"

[17]
The Holy Spirit: Inexpressible, but Prompting Expression
Reply to Objection 1. Christ's humanity is an "organ of His Godhead," as Damascene says (De Fide Orth. iii, 19). Now an instrument does not bring forth the action of the principal agent by its own power, but in virtue of the principal agent. Hence Christ's humanity does not cause grace by its own power, but by virtue of the Divine Nature joined to it, whereby the actions of Christ's humanity are saving actions.
Reply to Objection 2

. As in the person of Christ the humanity causes our salvation by grace, the Divine power being the principal agent, so likewise in the sacraments of the New Law, which are derived from Christ, grace is instrumentally caused by the sacraments, and principally by the power of the Holy [Spirit] working in the sacraments, according to John 3:5: "Unless a man be born again of water and the Holy [Spirit] he cannot enter into the kingdom of God."

[30]
The Spirit is God in his characteristic attribute, God himself in his infinite action. For Christian faith, the Holy Spirit is a Person; it can, therefore, be said that he is the personification of action, that he is the 'working' member or person in the Trinity [St. Cyril of Alexandria says, "The Spirit is the power and natural action of the divine substance. He performs all the works of God."

Thesaurus

, assert. 34 (PG 75, 580; cf. 72, 608)]. Whenever, then, God is active, when he creates, intervenes in history, enters through the incarnation into creation, raises Christ from the dead, establishes a covenant between himself and a people … it is in the Spirit that all this is brought about, for the Spirit is the power and action of God.

[32]
And also,
The Spirit, who is infinite reality, forms the link between God and finite beings. Through him, holiness penetrates right into our world and even becomes incarnate there (cf. Lk 1:35); through him, God lives in man as in a temple (cf. 1 Cor. 3:16; 6:19). The heavenly Spirit is the intimacy of God with the earth, the hand of God touching this world: If it is through the finger of God ...'(Jesus says, according to Lk 11:20), 'if it is through the Spirit of God' (Jesus says, according to Mt 12:28) that I cast out devils ...'

[33]
The Church tells us:
'No one comprehends the thoughts of God except the Spirit of God' (

1 Cor

2:11.

). Now God's Spirit, who reveals God, makes known to us Christ, his Word, his living Utterance, but the Spirit does not speak of himself. The Spirit who 'has spoken through the prophets' makes us hear the Father's Word, but we do not hear the Spirit himself. We know him only in the movement by which he reveals the Word to us and disposes us to welcome him in faith. The Spirit of truth who 'unveils' Christ to us 'will not speak on his own' (

Jn

16:13

). Such properly divine self-effacement explains why "the world cannot receive [him], because it neither sees him nor knows him,' while those who believe in Christ know the Spirit because he dwells with them' (

Jn

14:17

).

[38]
Soul versus Spirit; Inner Heart versus Biological Heart
The spiritual soul is designed by God to be used by the Holy Spirit to express, send out the spiritual and divine into physical creation — to be a channel of grace to ourselves and others. However, before discussing the instrumentality of the body in channeling grace to others, it is crucial to understand the distinction between spirit (the mind is one of the upper powers of the spirit) and soul, between the biological heart and the spiritual heart. This knowledge will help us understand how the different graces are received and how they interact with the body.
Man, though made of body and soul, is a unity. Through his very bodily condition he sums up in himself the elements of the material world. Through him they [

i.e., the elements of the material world

] are thus brought to their highest perfection and can raise their voice in praise freely given to the Creator.

[41]

,

[42]

For this reason man may not despise his bodily life. Rather he is obliged to regard his body as good and to hold it in honor since God has created it and will raise it up on the last day [

Gaudium et Spes

14 § 1; cf. Dan 3:57-80].

[43]
The Human Heart of Flesh
The Eucharist & The Sacred Heart of Jesus
Science of the Heart
The heart communicates with and affects the entire body through four means. They are:
1. Neurologically (using the nervous system);
2. Biochemically (e.g., hormones);
3. Energetically (e.g., electromagnetic energy, i.e., physical (not to be confused with spiritual) light), and;
Testimony of the Saints
Evidence Gleaned from Eucharistic Miracles
Eucharistic miracles are one of the most convincing arguments for believing that Jesus' physical and glorified Sacred Human Heart is an instrument for communicating Actual graces; graces necessary for purifying the body of all those who partake (worthily) of his flesh and blood during the Mass. There are hundreds of such recorded miracles. They give us visible evidence of the efficacy of Jesus' living, beating human heart in purifying our body. Through these miracles, we can see that his heart does indeed cleanse our entire body. Not only that, but because it is only the flesh of his heart from which the veil of bread and wine are removed, we can conclude that Jesus wants us to know that it is his heart that plays a critical part in the purification of our body. Why else would it be the repeated focus of these miracles?
Let's take a look at a small sampling of those miracles:
My listing of the particulars of each of these miracles is minimal. I would highly recommend visiting Venerable Carlo Acutis' website (see the Endnotes above for a more in-depth appreciation of those miracles). Significantly, every Eucharistic miracle where the flesh was visibly exposed, came from the Sacred Human Heart of Jesus when the sacramental veil was lifted. Why is this significant?
Pope Pius XII wrote:
Thus, from something corporeal such as the Heart of Jesus Christ with its natural meaning, it is both lawful and fitting for us, supported by Christian faith, to mount not only to its love as perceived by the senses but also higher, to a consideration and adoration of the infused heavenly love; and finally, by a movement of the soul [

specifically the spirit — SML

] at once sweet and sublime, to reflection on, and adoration of, the divine love of the Word Incarnate. We do so since, in accordance with the faith by which we believe that both natures - the human and the divine - are united in the Person of Christ, we can grasp in our minds those most intimate ties which unite the love of feeling of the physical Heart of Jesus with that twofold spiritual love, namely, the human and the divine love.

[86]
Recall from above that the heart communicates with the body in four ways. From the miracles discussed above, we saw how the energy of pulse waves from a beating heart affects the body and the spiritual soul. I also want to elaborate a little further on electromagnetic radiation. Do the various forms of communication of the human heart affect others? For example, does the glorified physical Sacred Heart of Jesus affect every cell in the body of a communicant receiving Jesus in the Eucharist? Yes, yes, yes. But only to the degree that holy desire exists in the spiritual soul of the communicant.
The Language of the Body
To help understand the profound significance of this fact, consider this example. Imagine I want a custom sheet made as a gift for my wife. I choose to weave yellow-and purple-colored threads together (Yes! My wife has to tell me what to wear, so I don't embarrass myself). Imagine the weave is very dense (let's say 5,000 thread-count — if that's even possible). The weave is so tight that you can't distinguish between the individual-colored threads when looking at the sheet. In a sense, the sheet symbolizes one philosophically substantial sheet — composed of a composite of two different colored threads. One substance, i.e., sheet. Is it possible to damage, burn, or stain a piece of that cloth without equally affecting both thread colors?
The Eucharist Simultaneously Purifies Our Inner Heart and Heals Our Body
When does the Eucharist not Purify, and Why?
According to St. Catherine's thoughts, the reason why so many Catholics are not purified by their reception of the Eucharist is twofold. They are:
1. The heart lacks "readiness." In my view, readiness can be further broken down into two categories: the first is the degree of faith present in an individual Catholic, and the second is the degree to which the soul is in a state of cleanliness. Let's talk a little further about each of these.
a. Faith: I believe that the preeminent objection to the Real Presence of Jesus in the Eucharist is sense-based. People think to themselves: when I look at or receive the consecrated host, I see and taste only bread; when I look into or drink from the chalice containing the consecrated wine, I see and taste only wine. I believe the five human senses provide the fuel that stokes the intellectual fire behind the arguments against a literal interpretation of the bread of life discourse (Jn. 6:31-69). An example of that reasoning can be found with the Apostle Thomas. Despite at least eleven people telling Thomas that they had seen the risen Jesus, he boldly said he would not believe unless his own five senses confirmed it (Jn. 20:25). Thomas lacked faith.
Scripture informs us many times of the necessity of having faith to receive any of the following: 1) God's healing of the body (cf. Mt. 8:5-13; 9:22, 29; 15:28); 2) healing of the heart, i.e., the forgiveness of sins (cf. Mt. 9:1-2; Mark 2:5); 3) healing by Jesus (the prime efficient cause) of a person because of the faith of a third person (an efficient secondary cause) acting as an intercessor (cf. Mt. 15:28; Mark 7:23-27); and, 4) the power to affect non-human creation (cf. Mt. 8:26, 14:31, 16:8, 17:19-21; Mark 4:39-41; Lk. 17:6). We also read about the lack of power resulting from the absence of faith (cf. Mt. 13:58, 14:31; Mark 6:5).
So, let's look at some scientific data related to the lack of faith and

readiness

. According to a 2008 survey conducted for the U.S. Conference of Catholic Bishops and by the Center for Applied Research in the Apostolate (CARA), an affiliate of Georgetown University, belief in the Real Presence of Jesus in the Eucharist is held by only 57% (a truly sad statistic) of those who identify themselves as Catholic.

[101]

In 2019, Pew Research discovered that the degree of lack of faith has gotten much worse. For those Catholics who do not attend weekly Mass, the percentage of those who believe in the Real Presence dropped down to between 25% - 30%.

[102]

That doesn't even factor in the numbers of lapsed Catholics who have left the Church altogether. Stretching of the imagination is not needed to believe that every one of those leaving the Church lacked faith in Jesus' literal and complete presence in the Eucharist. It's also hard to believe that all 57% of those Catholics that believe also have a

deeply

held belief in the Real Presence. CARA estimates that only 31% of Catholics attend Mass on any given weekend. How many people do you think would skip Mass if they genuinely believed that the

very same

Jesus (the Jesus resurrected in glory…not the mortal Jesus) who walked the earth a couple of millennia ago was going to meet them face-to-face and give them a great big hug on Sunday; and during this hug, he would fill them with the Holy Spirit?
b.

Cleanliness

: In John 13:3-15, we read about Jesus washing the feet of his Apostle. He tells them it is necessary to wash their feet as a prerequisite to be

in

him. Pope Benedict XVI believes this washing of the feet is not referring to Baptism. To back up this belief, he references v.10, in which Jesus tells Peter that they don't need to be washed all over their body because they are already clean; only their feet need to be cleaned. Benedict believes the washing of feet refers to the sacrament of Reconciliation.

[103]

After Baptism, we can get our feet dirty again by walking in the "mud" of the world and the flesh because we have fallen human natures. If we are "not ready," if our feet have not been washed, then this is where the words of

St. Paul

are appropriate to describe the consequences of our actions. He wrote, "For anyone who eats and drinks without discerning the body eats and drinks judgment upon himself. That is why many of you are weak and ill, and some have died" (1 Cor. 11:29-30). Let's not forget the parable of the wedding banquet, wherein the guest with improper attire was thrown out into the night to weep and gnash teeth (Mt. 22:11-13). How often do Catholics have their feet washed clean to be in Jesus? According to the CARA study, 87% of Catholics go to Reconciliation/Confession

once a year or less

.

[104]

I find it phenomenal that 87 out of every 100 Catholics are saying, in effect, that they have not committed a mortal sin in a year. Speaking anecdotally, I see roughly 98% of the people in the pews getting up to receive communion. The numbers don't quite add up. Our society has made the builders of the

tower of Babel

look like amateurs and imposters. I could go on a rant here about runaway hyper-pride and its consequences in our culture, but I think I best move on.
2.

The heart lacks "desire"

. Therefore, the second primary reason for the lack of efficacy of the Eucharist in a particular person is a lack of desire or, as I like to phrase it, a lack of holy desire (cf. Rom. 8:5; Gal. 5:17). Is there a lack of holy desire on the part of the members of the Church to receive Jesus in the Eucharist? As we stated previously, only 31% of all Catholics go to Mass on any given weekend. That means that 69% did not go to Church. What was their reason for missing Mass? Of those who missed Mass, 74% gave as the significant reason something other than business/work conflicts or health-related problems.

[105]

That indicates to me a general and severe lack of desire.
What can remedy this coldness of the heart? The embers of holy desire are first stoked by heartfelt prayer (cf. Mt. 7:7, Lk. 11:9-10). First, however, we must heed the words of the blind man whom Jesus had cured when, in response to the questioning of the Pharisees, he said, "We know that God does not listen to sinners, but if anyone is a worshiper of God and does his will, God listens to him" (Jn. 9:31). There is a direct correlation between the dwelling of the Holy Spirit in the heart and the holy desire with which one desires union with Jesus. The Holy Spirit inflames (i.e., brings about holy desire).
Want to read Part I of this series? See link below.
ENDNOTES
Cited by McCraty: Pribram, K.H. and F.T. Melges, "Psychophysiological basis of emotion," in Handbook of Clinical Neurology, J. Vinken and G.W. Bruyn, Editors. 1969, North-Holland Publishing Company: Amsterdam. p. 316-341.
Cited by McCraty: Halberg, F., et al., "Cross-spectrally coherent ~10.5- and 21-year biological and physical cycles, magnetic storms and myocardial infarctions." Neuroendocrinology, 2000. 21: p. 233-258; and also: McCraty, R., Atkinson, M., Tomasino, D., & Bradley, R. T, "The coherent heart: Heart-brain interactions, psychophysiological coherence, and the emergence of system-wide order." Integral Review, 2009. 5(2): p. 10-115.
Journal Source: Myoung Soo Kwon, Victor Vorobyev, Sami Kännälä, Matti Laine, Juha O Rinne, Tommi Toivonen, Jarkko Johansson, Mika Teräs, Harri Lindholm, Tommi Alanko, Heikki Hämäläinen. GSM mobile phone radiation suppresses brain glucose metabolism. Journal of Cerebral Blood Flow & Metabolism, 2011; DOI: 10.1038/jcbfm.2011.128.
Journal Source

:

Rohit

Passi, Kim K. Doheny, Yuri Gordin, Hans Hinssen, Charles Palmer. "Electrical Grounding Improves Vagal Tone in Preterm Infants."

Neonatology

, 2017; 112 (2): 187 DOI: 10.1159/000475744.
Cited by McCraty: Pribram, K.H., Brain and Perception: Holonomy and Structure in Figural Processing, 1991, Hillsdale, NJ: Lawrence Erlbaum Associates Publishers.
Cited by McCraty: Schofl, C., et al., Frequency and amplitude enhancement of calcium transients by cyclic AMP in hepatocytes. Biochem J, 1991. 273(Pt 3): p. 799-802.
Cited by McCraty: (1) Prank, K., et al., "Coding of time-varying hormonal signals in intracellular calcium spike trains." Pac Symp Biocomput, 1998: p. 633-44;
(2) Schofl, C., K. Prank, and G. Brabant, Pulsatile hormone secretion for control of target organs. Wiener Medizinische Wochenschrift, 1995. 145(17-18): p. 431-435; and,
(3) Schofl, C., et al., "Frequency and amplitude enhancement of calcium transients by cyclic AMP in hepatocytes." Biochem J, 1991. 273(Pt 3): p. 799-802.
Cited by McCraty: 1) Schandry, R. and P. Montoya, Event-related brain potentials and the processing of cardiac activity. Biological Psychology, 1996. 42: p. 75-85
2) Song, L.Z., G.E. Schwartz, and L.G. Russek, Heart-focused attention and heart-brain synchronization: Energetic and physiological mechanisms. Alternative Therapies in Health and Medicine, 1998. 4(5): p. 44-62.
Cited by McCraty: Pribram, K.H. and F.T. Melges, "Psychophysiological basis of emotion," in Handbook of Clinical Neurology, J. Vinken and G.W. Bruyn, Editors. 1969, North-Holland Publishing Company: Amsterdam. p. 316-341
Cited by McCraty: 1) Tiller, W.A., R. McCraty, and M. Atkinson, Cardiac coherence: A new, noninvasive measure of autonomic nervous system order. Alternative Therapies in Health and Medicine, 1996. 2 (1): p. 52-65
2) McCraty, R., M. Atkinson, and W.A. Tiller, New electrophysiological correlates associated with intentional heart focus. Subtle Energies, 1993. 4(3): p. 251-268
3) Hatfield, E., Emotional Contagion 1994, New York: Cambridge University Press.