Born With It: Does God Will It? Part 1 of 3
STOSS Books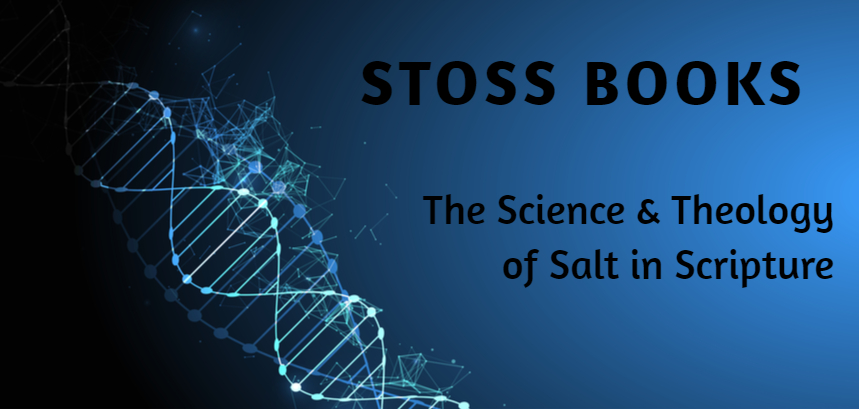 Born With It: Does God Will It?
The Science of Epigenetic–driven Biological Change: Using Science & Theology to Refute a Logical Fallacy
Introduction
Initially, it was felt that all epigenetic change resulted, primarily from the diet. Current research shows a much more comprehensive range of environmental and behavioral factors (both sense–able and meta–sense–able) will also epigenetically alter gene function, possibly for several generations, aka
transgenerational heredity
.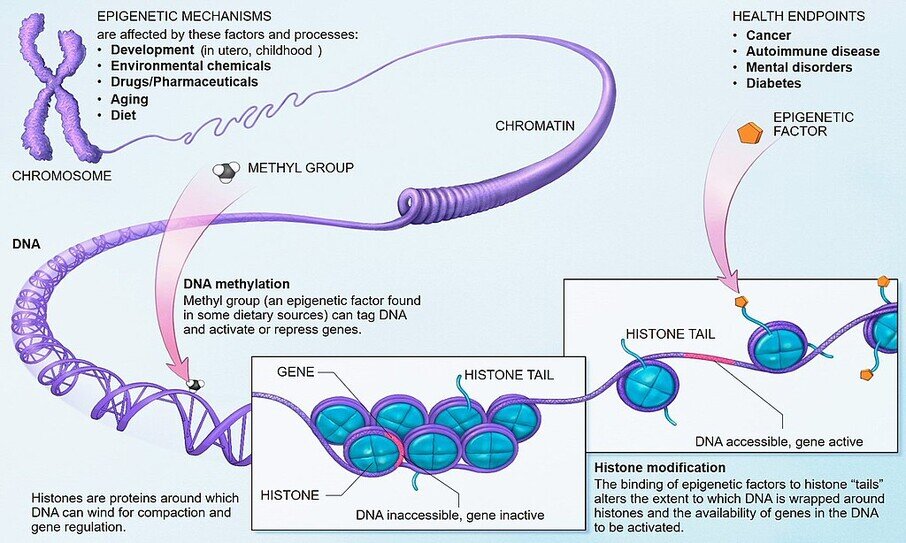 Figure 1: Graphic courtesy of National Institutes of Health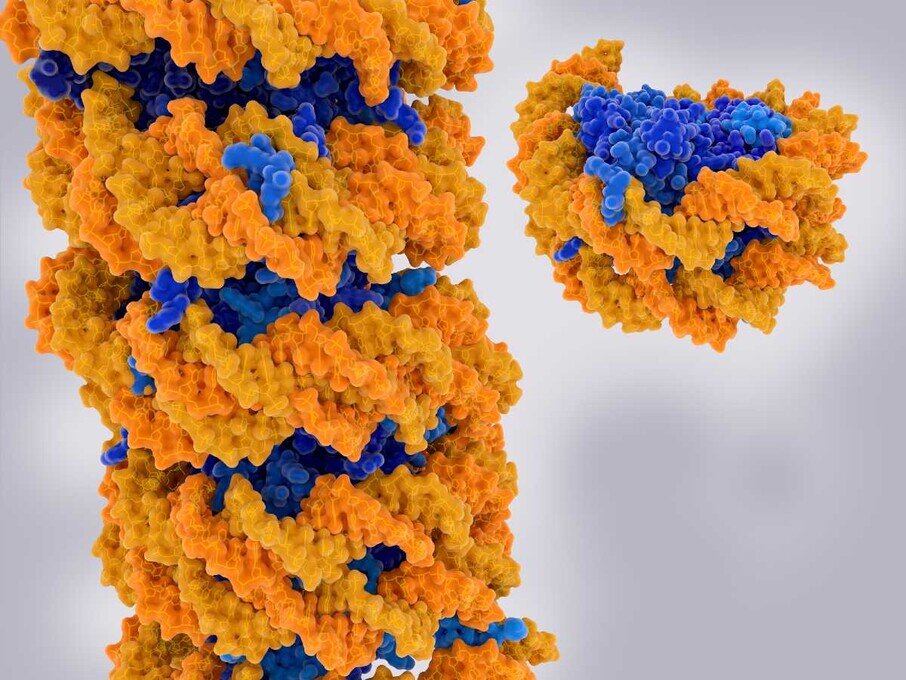 Figure 2: Histones (blue) & DNA (orange)
BEIRBO — Behavioral & Environmental Input, Reactive Biological Output
The Epigenetics of Food and Drink
Brief Note About the Eucharist
A covenant forms a sacred kinship with God. One type of family covenant is the solemn oath exchanged in the Sacrament of Matrimony. The institution of sacramental marriage is the most complete image possible of the Holy Trinity existing within creation. A sacramental marriage (as opposed to a civil marriage) is a covenant through which a man and a woman become one–flesh (Mt. 19:5-6, Mk. 10:8). Incidentally, science is now showing that a one–flesh relationship is
not
merely
symbolic
. It is a gift between two persons that is both unitive and fruitful. Man is made in the image and likeness of God, consisting of Three Persons in a covenantal relationship.
One God; Three Persons.
Due to their eternal nature (among other reasons), all covenants are salt covenants. In Scripture, we read, "Do you not know that the LORD God of Israel gave the kingship over Israel forever to David and his sons by a covenant of salt" (2 Chronicles 13:5)? This generational handing down of kingship occurred through a covenant of salt. In other words, this kingship involved the salt of DNA. All generational covenants involve, by definition, the salt of DNA. After all, it is the salt/dust of DNA that the parents give to their offspring. Who was the final recipient of the Old Covenant of Salt? Jesus, whose body (salt/stone of DNA) is the rebuilt/resurrected temple (John 2:19-21). The case can be made that a covenant of salt is the only type of covenant of salvation that God could enter into with fallen man.
When we receive His body and blood as our sacred nutrition, He purifies the heart and heals the salt of our DNA — cleansing it in the manner prophetically shown to Ezekiel (chapter 47). In his dream, the water flowing out from the New Covenant Temple flowed down to the Salt/Dead Sea and purified it, making it alive, not dead. Making it fruitful, not barren. If it is true that Jesus' body and blood are real food and real drink, then the changes to our salt of DNA promised in Scripture are also true. The function of his risen body affects the epigenome of all those who faithfully and worthily receive him.
The Epigenetics of Environmental Factors
The Epigenetics of Substance Abuse and Addiction
The Epigenetics of Fear and Stress
They found that all of the genes in question were either over–reactive or under–reactive. "They then fathered young [the second generation from stressed fathers] … [the father] had nothing to do with their upbringing. Their mothers raised the second generation pups with none of the trauma and separation their fathers had suffered. When they grew up, not only did they exhibit the same anxious behavior [as their stressed fathers], but they also had the same signature gene changes. 'We saw the genetic differences both in the brains of the offspring mice and in the germline – or sperm – of the fathers,' says Mansuy."

[24]

In other words, the children of the children (what would be the third generation) of the original male mice were biologically positioned to inherit the same genetic problems as their grandfather;
The Epigenetics of Electromagnetic Energy & Sound Waves
Updated 05/24/2021
Journal Source:

Zhong J, Karlsson O, Wang G, Li J, Guo Y, Lin X, Zemplenyi M, Sanchez-Guerra M, Trevisi L, Urch B, Speck M, Liang L, Coull BA, Koutrakis P, Silverman F, Gold DR, Wu T, Baccarelli AA. B vitamins attenuate the epigenetic effects of ambient fine particles in a pilot human intervention trial.

Proc Natl Acad Sci U S A

. 2017 Mar 28;114(13):3503-3508. doi: 10.1073/pnas.1618545114. Epub 2017 Mar 13. Erratum in:

Proc Natl Acad Sci U S A.

2017 Apr 18;114(16):E3367. PMID: 28289216; PMCID: PMC5380085.
Journal Source:

Szyf, M., "Lamarck revisited: epigenetic inheritance of ancestral odor fear conditioning,"

Nature Neuroscience

17,

2–4 (2014). https://doi.org/10.1038/nn.3603.
Journal Source

: Torsten Klengel, Divya Mehta, Christoph Anacker, Monika Rex–Haffner, Jens C Pruessner, Carmine M Pariante, Thaddeus W W Pace, Kristina B Mercer, Helen S Mayberg, Bekh Bradley, Charles B Nemeroff, Florian Holsboer, Christine M Heim, Kerry J Ressler, Theo Rein, Elisabeth B Binder. "Allele–specific FKBP5 DNA demethylation mediates gene–childhood trauma interactions."

Nature Neuroscience

, 2012; DOI:10.1038/nn.3275,

https://pennstate.pure.elsevier.com/en/publications/allele-specific-fkbp5-dna-demethylation-mediates-gene-childhood-t
Journal source:

Nicholas D. Walsh, et al. "General and Specific Effects of Early–Life Psychosocial Adversities on Adolescent Grey Matter Volume."

NeuroImage: Clinical, 2014; 4: 308 DOI: 10.1016/j.nicl.2014.01.001 <http://dx.doi.org/10.1016/j.nicl.2014.01.001>.
Journal Source:

Milias–Argeitis, A., Summers, S., Stewart–Ornstein, J. et al.

In silico

feedback for

in vivo

regulation of a gene expression circuit.

Nat Biotechnol

29,

1114–1116 (2011). https://doi.org/10.1038/nbt.2018.
Dr. Ventura's brief biography:

Prof. Carlo Ventura, is MD, Cardiologist, and Ph.D. in Biochemistry. He was Researcher at the "Laboratory of Cardiovascular Science", N.I.A./N.I.H., Baltimore, MD, U.S.A. from 1988 to 1992, and then for repeated periods until 1994. He is Full Professor of Molecular Biology at the School of Medicine of the University of Bologna, Italy, and Chief of the National Laboratory of Molecular Biology and Stem Cell Engineering of the National Institute of Biostructures and Biosystems (NIBB – INBB) – ELDOR LAB, at the Innovation Accelerators of CNR (National Research Council), in Bologna. Carlo Ventura is member of the American Society of Biochemistry and Molecular Biology (ASBMB), and of the Cell Transplant Society. He discovered nuclear endorphin receptors and small peptide signaling responsible for cardiogenesis in mouse embryonic stem cells, paving the way to the new field of "intracrine" regulation of cell biology.
He developed new molecules harboring differentiating and paracrine logics for cardiovascular regeneration. He found that "extremely–low frequency" and asymmetrically–conveyed radioelectric fields were able to enhance stem cell expression of pluripotency, and afford a direct reprogramming of human skin fibroblasts towards myocardial, neuronal and skeletal muscle lineages. He has also discovered that cells are sensitive to acoustic vibrations and patented the cell ability to express "vibrational" signatures of their health and differentiating potential. These findings opened a new perspective based upon the use of physical energy in stem cell science. He published more than 150 full papers in the top journals of cellular and molecular biology.